Artist's Bio : Rahul Parekh
---
Nature & Wildlife Artist living & working in India. Born in Vansda. A small town with surrounding beautiful evergreen forest of Western Ghats. May be this is the reason I still feel captivated towards Mother Nature. My parents have always supported me, to help make my dream come true and achieve all my desires to become a Wildlife Artist :).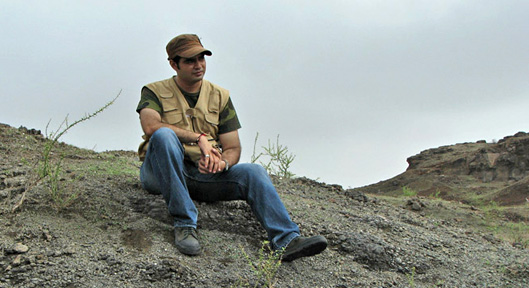 I'm self-taught professional wildlife artist. My primary aim is to represent the wild creatures in its full glory. I believe love of Wildlife Art Painting is expression, feel and life. I'm working in realistic style using Oils, Acrylics and Graphite. I also love to experiment with new mediums, techniques and think beyond the perspective to step out the comfort zone and feel the fun of new achievements.
I regularly visit different wild places and countryside for my inspirations. Fieldwork teaches me how important is to keep patience and this turns my love for nature into passion and this allows me to capture true essence of wilderness on canvas...
Please visit my
website
to know more about me and my wildlife artworks :).
All best wishes,
Sincerely,
Rahul Parekh
Nature & Wildlife Artist
http://www.rahulparekhwildlife.com